PiNote is a free source code editor that supports several languages. Running on Windows, Linux and Raspberry Pi.
Written in free pascal and Lazarus IDE, use the SynEdit component with extended syntax highlighter modules. PiNote's many features include macro recording, code highlighting, encryption and/or decryption of text and files and more.
Download and try it out here Raspberry Pi ARMHF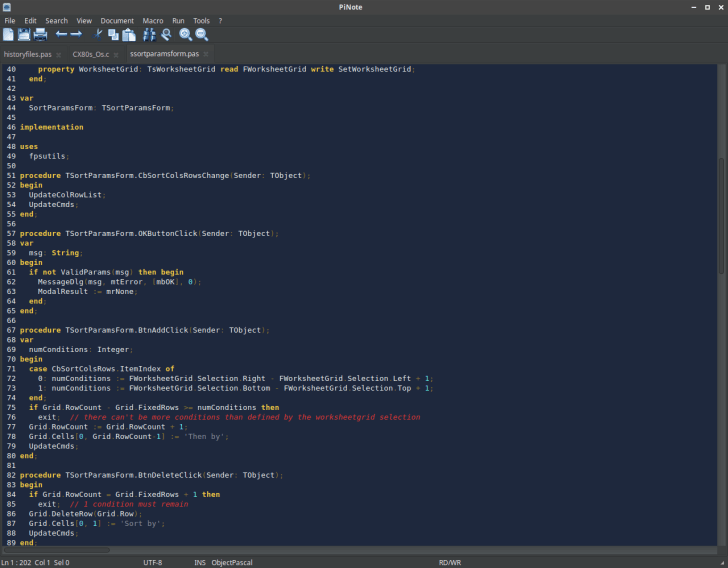 PiNote unfortunately supports only for armhf(x86) only, but the ARM64 version would have been highly supportive.
Also there is not current build on ubuntu desktop too, that makes it nonavailable for other operating system.